Cyrca Composite Products
Cyrca is in the business of changing the way manufacturers and fabricators in the composites industry think about products and processes. Our work with Cyrca has focused on making their market aware of their unique products. While they are headquartered in the Inland Empire of Southern California, Cyrca is building a national presence in the composites industry.
Tradeshow Event Marketing
We've done tradeshows. They are a jungle of paperwork and logistics and it's easy to get lost in the details. Ictus helped Cyrca navigate that jungle to make a big splash at their first industry tradeshow event.
We helped their team write a strategy and execute the game plan for a successful event that resulted in more than 100 new leads. Afterwards, we helped them qualify their leads and implement a follow-up plan to begin converting leads into customers.
We worked to coordinate a new tradeshow booth design, and helped create the takeaway materials including spec sheets, brochures, and digital downloads.
Strategic Planning
Ictus Strategic Marketing continues to perform as Cyrca's marketing partner. We work together to create the company's annual strategic marketing plan, and then we help them execute every day. We are in their office several times a month working on building effective marketing collateral, videos, and direct response campaigns.
E-Commerce
When Cyrca made the decision to create an e-commerce store for their products, we set up the platform and the built the e-commerce website. We have experience with several platforms including BigCommerce, Shoppify, and 3D Cart.
CRM Setup and Management
With new leads coming in from our tradeshow presence and the efforts from Cyrca's sales staff, we knew that it was time for the company to start using a Customer Relationship Management tool (CRM). We researched several options and recommended a CRM platform that was ideal for Cyrca's needs. We set it up, trained the staff to use it, and we help them manage the tool effectively.
Video
Knowing that video is an important way to teach people about Cyrca products and processes, we set out to create a series of demonstration and promotional videos that we could use on the website and in email campaigns to our target market.
Marketing Collateral
Cyrca's sales force is their most effective marketing channel right now. So we've equipped their sales staff with the tools they need to walk into a prospect's shop and lead a compelling sales conversation that's backed up by professionally designed literature.
We're able to take care of the entire design process from photography to copy writing and production.
ISO 9001:2015 Certification Process
The ISO certification process is daunting. We helped Cyrca's sister companies – Sherfab Unlimited, and Lilly-RAM Chemical Company prepare the necessary documents for the ISO certification audits.
It took several months, but we were able to save company managers the time it takes to write the documents and guide the external auditor through the company profile.
What the Company Faced
Before the 2008 recession, Quad Knopf, Inc. was the first choice among competitors in its regional market for community planning, engineering, and land surveying. The recession weakened industry demand and increased competition in Quad Knopf's regional market. They needed a reboot.
Our Approach
The Corporate Pulse
Before we started rebooting the corporate brand, we needed to do some self discovery. We held meetings in each of the company's five California offices to ask employees questions like:
What does our company do better than anyone else?
What values are we currently demonstrating to our market? What values should we communicate in the future?
What are the gaps in how our market perceives us and how we want to be perceived as a company?
The internal research revealed that it was time for Quad Knopf to be reborn. The company needed a new name, a new logo, and a fresh start.
First Initiative: Eliminate Brand Chaos
After revealing the new name and corporate logo, we went to work training people how to use it. We laid out QK's Brand Vision in a document that is shared within the company, and consulted when making marketing/messaging decisions. This document laid the foundation for a consistent brand messaging strategy.
As part of this process, we also created a Graphic Style Guidelines document. This document sets the boundaries around all of the different ways that the company is represented visually in the market. It is another great tool to avoid brand chaos.
Second Initiative: Develop a New Website and Marketing Collateral
With the new brand vision, messaging strategy, and style guidelines in hand, we went to work recreating the company's website and all of its marketing collateral.
We transformed the way the company presented itself to the world. And as a result, we also transformed how its people felt about themselves working in a more contemporary, innovative engineering firm. We created more than a dozen new pieces of marketing collateral for the company. Many of them were editable templates that could be used by employees repeatedly.
Third Initiative: Launch and training cycle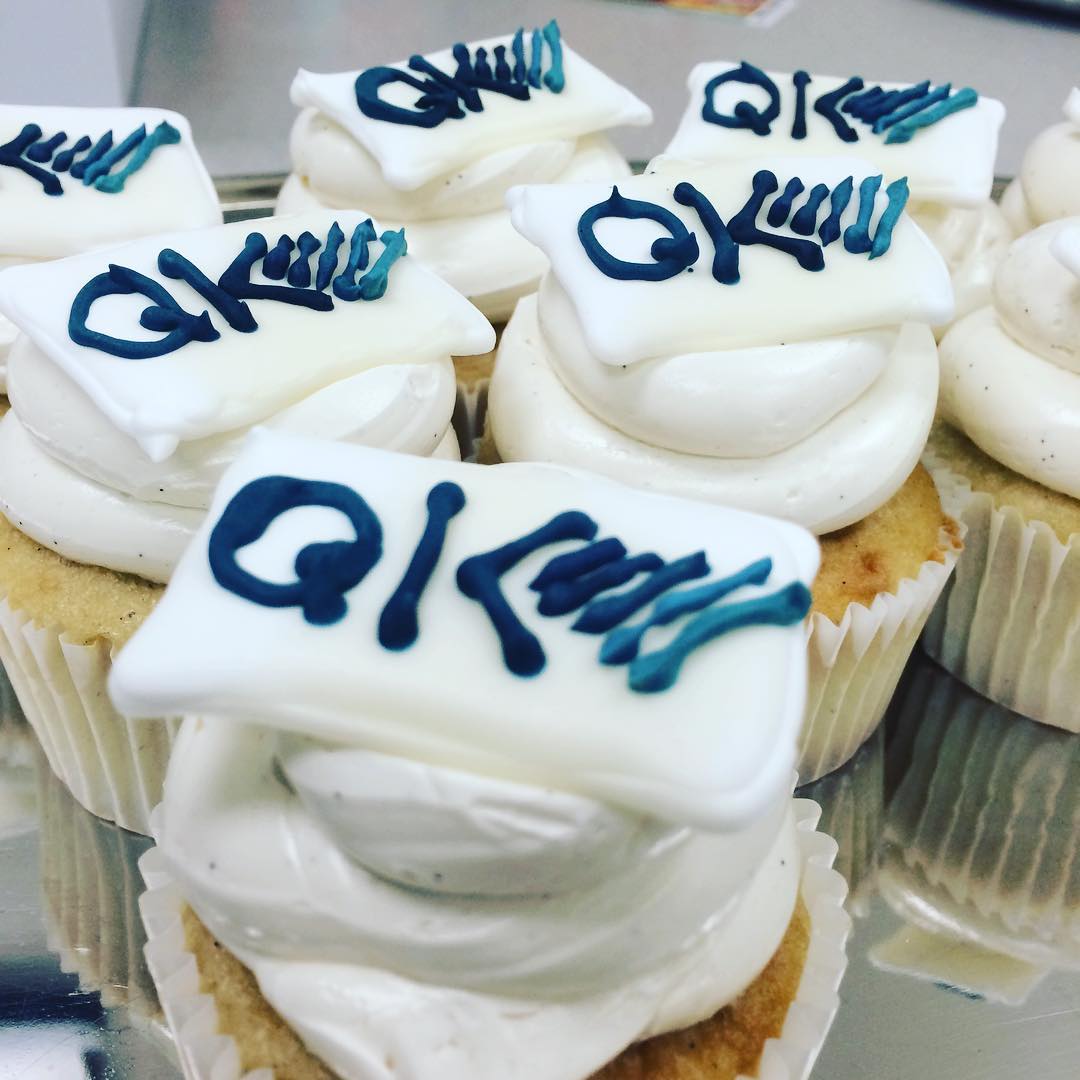 Ictus helped execute a company-wide brand launch party
When it was time to launch the new brand, Ictus Marketing helped budget, plan, and execute a multi-site launch party for the company.
On the day that we launched the website, every QK employee arrived at their desks to a "Welcome to the New QK" kit. The kit included their business cards, a custom notepad, a pen, and a welcome letter. The offices had a celebratory atmosphere with balloons, cake, and new images hanging on the walls featuring QK Brand Vision Statements and images of their most significant projects. It was a day to celebrate the work that QK does for its communities. It was a day that marked a new, bold, and creative chapter in the QK story.
Ictus created a series of ten training videos for QK staff to learn about their new website and brand.
We also held an all-hands-on-deck video conference call to present and explain the brand vision for this new chapter of the company.
Externally, Ictus prepared a series of emails to be sent to QK's current clients. We drafted a letter to be sent to prospects. And we wrote news releases that were sent to local news media for the day of the launch.
Finally, we trained the marketing staff to manage their own website. Ictus created nine custom training videos for QK staff to learn everything about their new website.
What the Company Faced
Map Consulting is an established leader in management training and leadership coaching. Like most companies, their staff wear several hats, and the company's marketing manager found herself stretched too thin to tackle a social media plan to engage their audience with new media. They needed a plan to follow and a push to get them off the runway.
Our Approach
I engaged directly with MAP's marketing manager to create a plan that a.) would help them reach their goals, and b.) could be implemented within the limitations of their time and budget.
I helped MAP create a series of social media image templates to promote their workshops and inspire their audience with quotes from their latest book. Our strategy included the creation of an internal Proprietary Audience Development (PAD) team. The team was tasked with helping the marketing manager develop new, useful ideas for content.
We met every week for three months to check in and stay on track. I also attended one of their workshops to create a library of custom photos and video testimonials.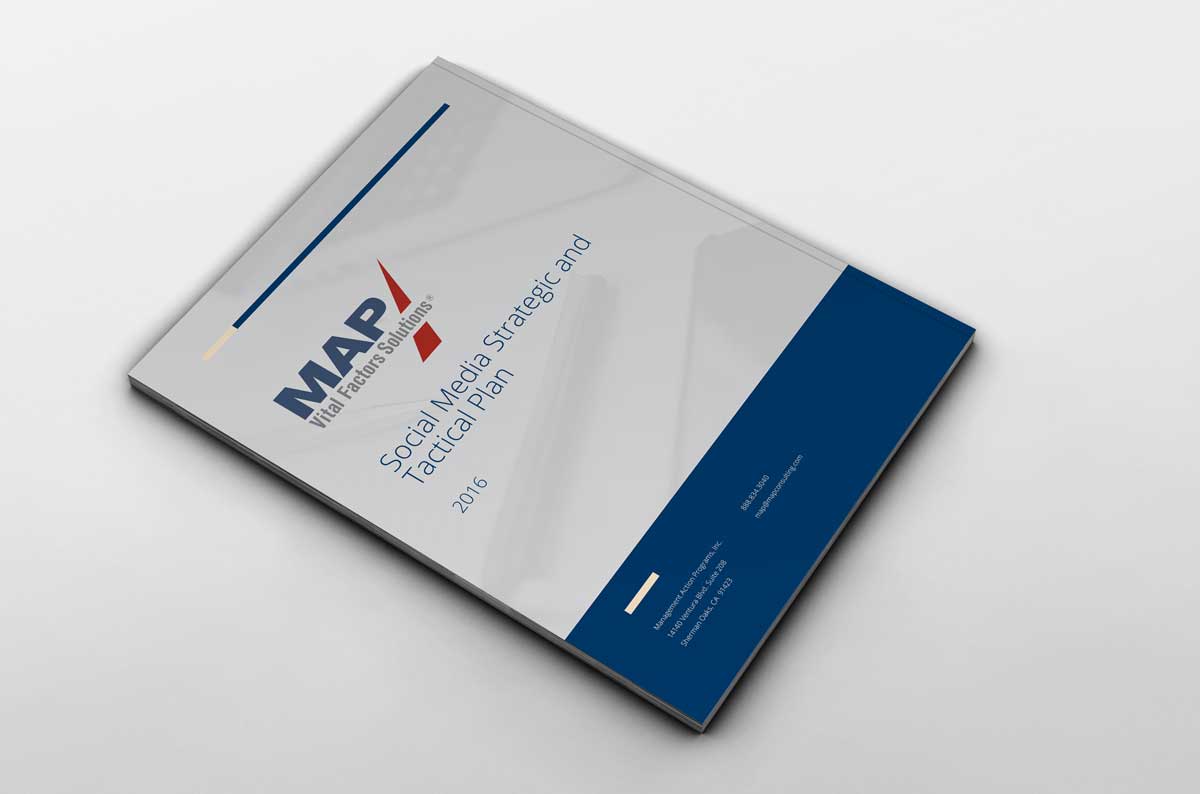 An ongoing plan to engage their audience through new media.
Content Development
MAP needed to communicate with its audience several times a week if not daily. I created 35 image based templates for the company to promote events and inspire its audience.
What the Company Faced
Fredrick is an attorney. He came to us with an idea to start a new firm specializing in estate planning and tax preparation. He had an idea, but he needed a plan. That is our sweet spot.
Our Approach
In a few brief meetings, we helped Fredrick figure out the brand that he wanted to develop, the position he wanted to take in a competitive market, and a strategic plan to get there.
Ictus helped him develop a logo and a simple website to begin attracting clients. When we were done, he was off and running with his new business.
A Public Relations Approach
Redlands Christian Schools needed a consistent presence in the local newspapers as part of their recruiting strategy. But on a Christian School budget, they needed a way to produce content regularly, on a shoestring budget.
I developed a half day workshop and trained ten of their high school students to write news release stories for the school. We created the school's own student PR team.
Video Production
The school frequently asks me to do special projects when needed. I produced this video in 2017 for the school's annual fundraising gala.
What Central Drugs Faced
Central Drugs is a family owned, independent pharmacy. I served as the Marketing Manager for Central Drugs for three years. At that time, the pharmacy was working to make its mark as a leader in the compounding pharmacy industry. They needed to reign in their brand chaos, create useful content for their customers, and present a message that was personal, professional, and most importantly, consistent.
Our Approach
The core of our strategy was built on presenting a compelling and consistent brand message to our target market through four primary channels:
Traditional Marketing – We employed direct mail, public relations, and industry specific advertising tactics to increase awareness of the Central Drugs brand.
Website Lead Capture – We worked hard to make our website useful. Visitors could download educational content, watch video tutorials, and order prescription refills and supplements from our e-commerce site.
Tradeshows – Through a consistent, professional branding strategy, and a diligent follow-up plan, we made tradeshows one of our most successful lead generation channels. We attended more than dozen tradeshows every year.
Teaching – Educating our customers (both doctors and patients) was a key component to our success. We held an annual three day workshop for doctors around the country to learn about alternative medicine practices. And we offered monthly evening seminars for our local patients to learn about a variety of health topics.
Content Development
e-books and downloadable resources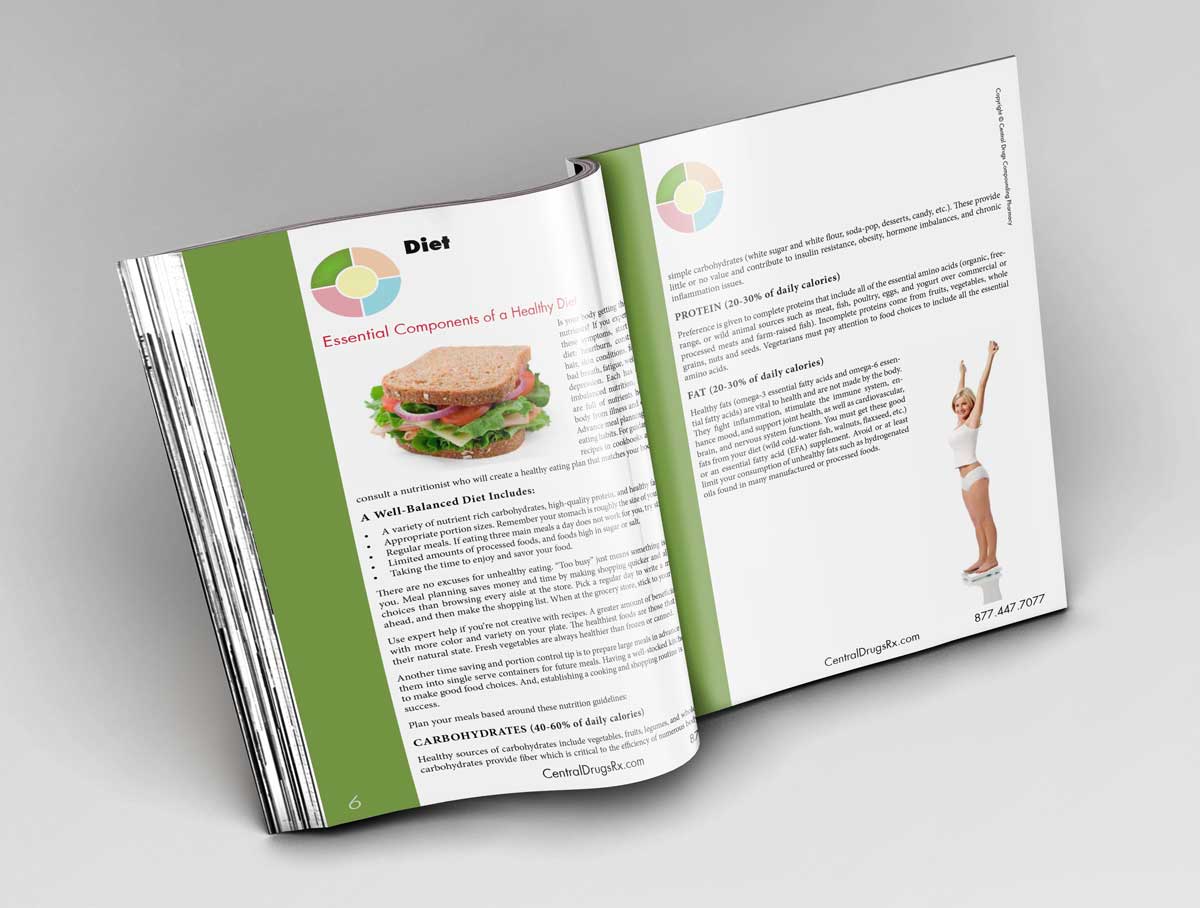 We wrote a downloadable e-book for our patients to learn the foundational elements of living a healthy life.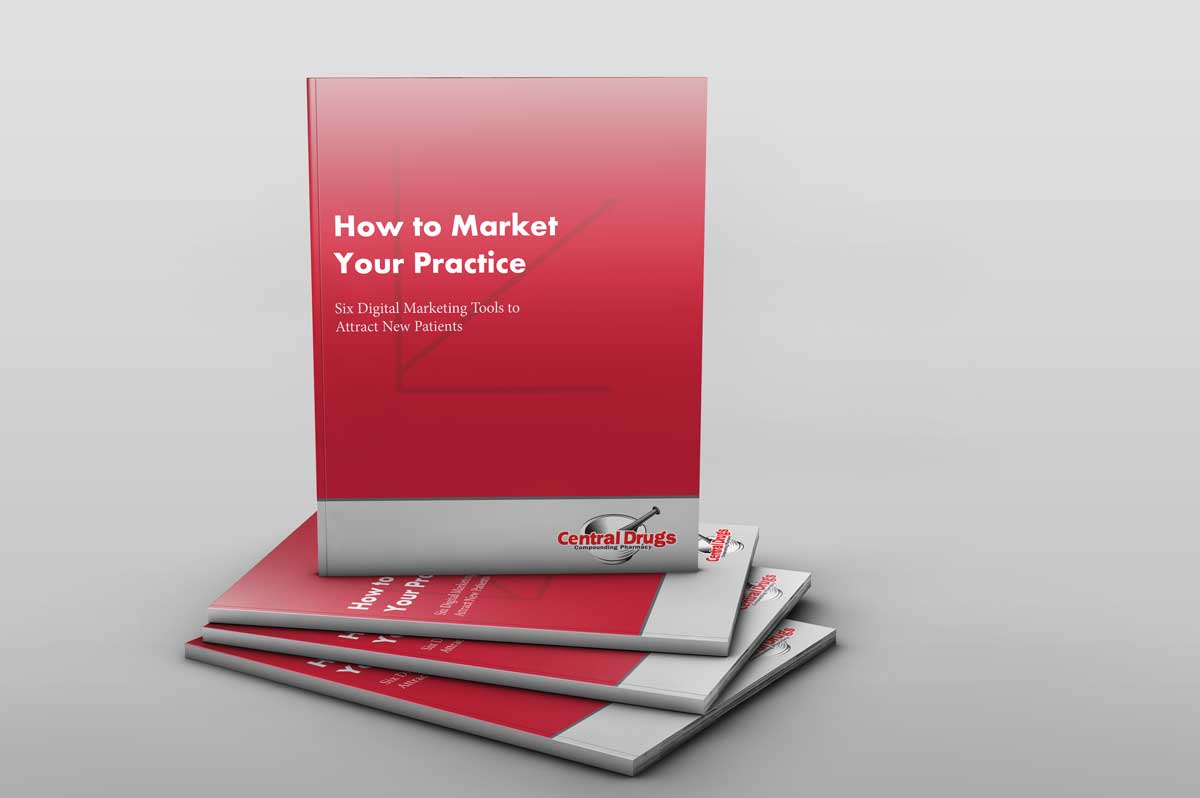 How to Market Your Practice E-Book
We wrote this e-book to give our physician customers effective tools to grow their practice.
Videos and tutorials
I made several customer testimonial videos for Central Drugs, but some of our most effective videos were teaching videos.
Management
At Central Drugs, I managed our small marketing and sales team. I developed the company's strategic marketing plan, worked with the team to implement it, and tracked the performance of key metrics.
I also managed Salesforce, our CRM tool. We created a set of guidelines to use Salesforce effectively and consistently through the company.
What Sachi Faced
[We're still working on this page.]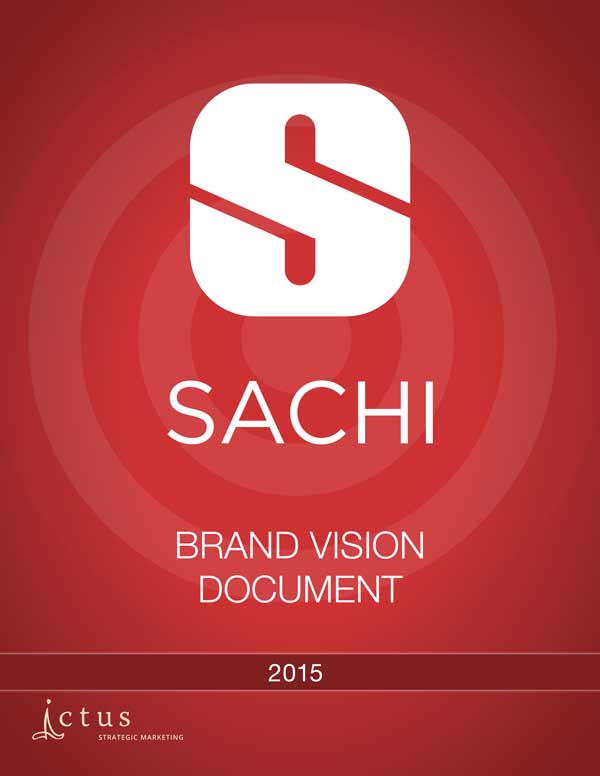 It is essential to know who you are and how you will communicate your value.